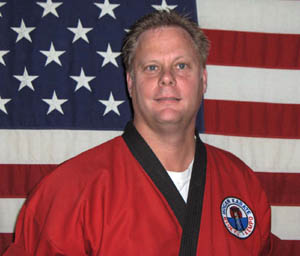 About Bill Woodall


Bill Woodall has had an interest in martial arts and woodworking for quite some time and just recently has been fortunate enough to be able to merge these interests. He is well versed in the technology field and holds a degree in electrical engineering as well as an advanced engineering degree in the design and operation of space vehicles. He is an expert in the area of wide area and local area networks and holds an industry certification in this field. He currently works in the aerospace field and is located at the Kennedy Space Center.

His interest in martial arts started in high school with a friend who was an expert at grappling and empty hand techniques. His interest in woodworking started out innocently enough in high school shop class making chess tables and wall shelves. Throughout the years, he honed his woodworking skills by making tables, boxes and picture frames for friends and family.

After marriage he sought formal martial arts training and hearing good things about a martial arts instructor by the name of John Quest in Titusville Florida, he began his study at the dojo Karate Quest. He earned his First Dan in Ryukyu Kempo in 2004, his Second Dan in Ryukyu Kempo in October 2007 and he is currently an instructor at the Karate Quest dojo. It was during his martial arts training that he discovered the need for a good woodworker.

Soon he began to make martial arts weapons and Tameshigiri cutting stands for members in his dojo and neighboring dojos. Friends and family encouraged him to create a website so his handmade martial arts weapons would be available to a wider audience. He hopes you enjoy his website.
---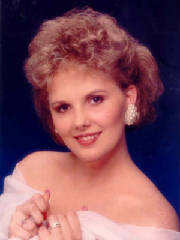 About Colleen Woodall

Colleen Woodall is the Vice-President & Office Manager for Woodall's Custom Workshop. She is the one who answers the phones and takes your orders. Colleen also is the one who answers your email questions in a timely manner. Colleen helped Bill start the company in 2004. She strives to provide the best service available to her customers. She wants you to feel as though you are a person instead of just an order.

Colleen home schools our three children while doing her other work duties here at our company. She is very devoted to our church youth group and teaches them once a month. Colleen takes her family, who are all in the martial arts field, to their weekly classes. Her husband Bill is a Black Belt 2nd Dan, her oldest son is a 1st Dan in Tang Soo Do, her youngest son is a Brown Belt and one daughter who is a Brown Belt. Colleen would be in the martial arts field but health conditions prevent her. She does consider herself a "Martial Artist Black Belt Momma". She may not take classes but she can hold her own. Colleen has been instrumental in a lot of our designs and engineering of our products.

She loves designing things for the company as well as generating new ideas. Customers like her special attention to details and the personable customer service. She also takes customer inputs on new designs or suggestions and implements them new products. She has been given many compliments on her ability to see and give the customer exactly what they wanted without physically seeing it. The reviews on our shop explain it all.